Bill Pollard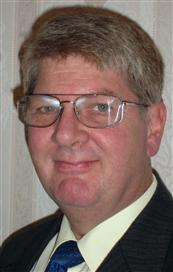 At the age of 11 Bill started his music career by teaching himself to play the Cornet for his school band in Sheffield where he grew up. He then taught himself to play the Euphonium and Trombone and joined a local brass band, touring the country to take part in various national band competitions. In 1966, at the age of 15½, he joined The Parachute Regiment as a musician and enjoyed many overseas postings, with tours in Northern Ireland, France, Cyprus, Kenya, Iran, Bermuda and the USA. He also attended The Royal Military School of Music, Kneller Hall.

As principal Trombone player, and featured soloist for the Regiment, he culminated his Army career in 1977 as an instructor at the Regiment's Depot, teaching music theory and instrumentation to the young musicians that had joined the Army.

Having retired from the Army Bill then concentrated on his civilian career until he moved to Leighton Buzzard in 2004. Retiring from full time employment in 2008, he resurrected his music skills and now composes and arranges music for Concert Band.