Courses
Sibelius 4,5 & 6 Music Publishing Software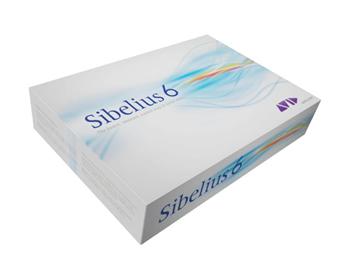 Our fully hosted Sibelius training course is targeted to help you learn Sibelius 4, 5 or 6 is friendly hand-on setting presented and led by a qualified Sibelius Software instructor. Course includes a step-by-step Training Guide and CD consisting of practice exercises for beginners and intermediate/advanced users.
To provide a quick and easy, music writing experience with the use of Sibelius desktop publishing software - ideal for all professional and amateur musicicians, icluding teachers, students, arrangers and composers.
Look & Feel of Sibelius
getting the best out of note input methods
creating & Editing a score
Part extraction
Advaoced editing techniques, shortcuts & notation
Exporting graphic and audio files
Working with video
Education worksheets
Kontakt Player and sound sets
Sibelius Instruments
Dynamic and highly engaging presentation
Hands-on tuition
Exercises on writing for Wind Band, Orchestra & Choir
Full assessment of students work
Who Should Attend
Music Students
Music Teachers
Professional Musicians
Songwriters & Composers
Independent Music School Operators
Details
Courses are presented individually in your home/ workplace or in a classroon environment of up to thirty students. Unless otherwise stated attendees will be required to provide their own laptop/PC, preloaded with Sibelius 4, 5 or 6 if they are to benifit fully from the hands-on experience. We will provide all other materials including sound and projection equipment. All students will be presented with a course attendance certificate.
To Book
REALISE THE FULL POTENTIAL OF SIBELIUS - BOOK A COURSE TODAY!