Roger Cawkwell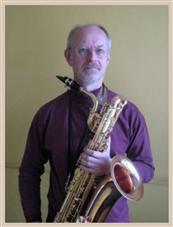 Roger studied composition, Saxophone, Clarinet, Flute & Piano at the Royal Academy of Music until the early 70's. Since then he has been active in jazz and popular music as well as in classical styles, playing with groups as diverse as the 'John Dankworth Band', the 'London Sinfonietta', the British soul band 'The Foundations' and the legendary Australian punk/indie band 'The Saints'.

At the turn of the Millennium he began to re-invent himself as a brass player and currently plays French horn in several wind groups. He has always been active as a writer, being musical assistant to Dankworth and Mike Gibbs. He has contributed scores to numerous groups including the Ambache Chamber Orchestra, Lambeth Wind Orchestra and the Symphonic Wind Orchestra of North London. As a teacher Roger has coached many students at Morley and currently, Goldsmiths College.

He founded and now conducts the London Saxophone Choir and many of his saxophone arrangements for SafeMusic started life as LSC scores.