John Dutton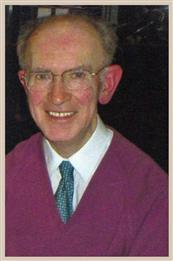 John Dutton was born in Denbighshire and became interested in writing music when he was about sixteen. He had previously passed examinations for piano playing when he was much younger but taught himself composition, writing light music for piano – such as rags, marches etc.

Many years later, in 1989, he decided to teach himself how to arrange for Brass band although he did not play a brass instrument. Since, he has written and arranged a number of works, including nine marches, one of which – 'The Old Tower' – won the 'Best Youth Band Composition' the Northop Composers' Competition in 2005, various hymn tunes, cornet solos, duets and quartets. Presentation Day was his first attempt at arranging for concert wind band.

His interest in marches was probably inherited from his father, who always liked this type of music since serving in the First World War.