Ian Wither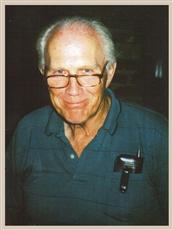 Ian was born in Blackheath on 13 November 1934. Ian's interest in military marches began during schooling at Christ's Hospital School from 1945-1951, which at the time had the only military band in the school educational system. After leaving school he served his National Service from 1954-1956 with the Fighter Command Band, which given it propensity to Eb Horns etc was in all probability a brass rather than a concert wind band. It was at this time that he penned the first draft of his published marches 'The Queen's Grenadier' and 'Celtic Heritage'.

Ian went to college in Glasgow and Ayr from 1957. Graduating in 1960, he emigrated to Canada, returning to the United Kingdom for a brief period from 1961-1963 when he married; he has lived there ever since.

Although he considers himself to be very much an amateur musician he says, in all modesty, that he can judge a good march and has a very extensive collection of recorded marches.